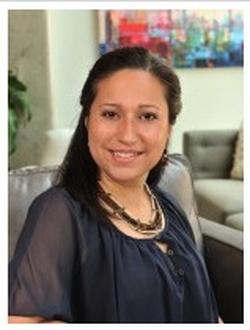 Marisol Martinez
REALTOR®
Having lived in various states and parts of the U.S. the Triangle has claimed my ardour with its southern charm and modern amenities.
I understand through firsthand experience what falling in love with this area, a home here, and its value is like. My commitment to our real estate industry is an extension of my commitment to our community because of what it has meant to me.
Our homes are generally the largest monetary investments we will make within our lifetimes but it's the people and memories we fill them up with that ultimately make them precious.
Understanding this combination of factors is what sets me apart:
Not every client has the same needs or will have them met the same way.

Every client deserves the best representation.

This industry and area is dynamic; education should be constant.

Educating the client is empowering the client.

Everyone is better at what they love.
By treating all of my clients with the utmost respect, dedication and loyalty, I provide unparalleled service.
With a market that is rapidly changing, you need to be given honest facts. Combining insider industry knowledge with real action, my expertise puts you in the driver's seat.
Being part of The Norris Team allows me to align my vision with other individuals that share it. We have a passion to support one another; as well as our clients. Every resource available is utilized to provide you with the very best home buying experience. I know you will see the difference!
I am looking forward to getting to know you better!
¡O, y Se Habla Español!
Check out my blog about adventuring in the Triangle: http://traipsingthetriangle.com/